Aloha Cutie :)
I hope it's not too late to welcome you to your best year yet! Yes it's Jan 26th & it's still the perfect day to say "thank you" to the past year – for all the love we gave & received, for every unfulfilled dream & resolution that keeps us on fire for more.

I'd love to speak, sing, play with your powerful peeps & community this year! Let's tawlk!
2014 The Year of Giving Up
Last year I intended to give up the struggle, striving, trying, comparing & making things happen. I'm happy to report, I done good in "giving up" and because of that 2014 was truly the most delicious year from the inside out. I had higher highs & even through the weird stuff (can't even call it "bad"), I was so committed to feeling good that I could massage any moment to feel nicer, sweeter or I just took literally a nap…haha!
A biggie for me last year, as a person who grew up & even professionally performed w/ lotsa stagefright, in 2014 I rose to the occasion, kicked-butt in new settings & stages, and most important, I was present, in the moment & in the zone that there was no room for fear – just grounded fun & fullness...like the video above from Contagious Optimism Live!
2015 The Year to Let it ALL Hang Out
With the recent "Je Sui Charlie" movement for freedom of speech & freedom of expression, I realized just how much I still filter, if not censor myself & my creativity. You know I had this amazing project I was going to share with you last year that I had been working on for a while & simply, I chickened-out.
Don't we all do that – delay if not stifle & suffocate our creative urges for whatever reason? And our unique brilliance is left unleashed for another day, another month, another year…
Well not in 2015!
My mantra is LET IT ALL HANG OUT – the creativity, the love, the impulse to be more ourselves!

My fun, free-flying cousins teaching us a thing or two :-)
Be me, be you, creatively express with no apology and with all the joy we can allow! Be the 43yr old pop music artist, cute ever-ready-to-play-mommy who talks to angels, looks for butterflies, desires for my next "hit" song (even if it's a hit just to me) and wants to film fun dancing music videos & celebrate all us heart-centered hotties no matter our age or contours!
Who are YOU really & what fun & love would you bring to the world if you didn't censor yourself?!!!
Are you ready to let it AWWLLL hang out in 2015?! If it's a green light, permission, a request, a sign you're waiting for, take this email, my words as "it" and let your awesomeness hang out today!
So let me start…the thing I chickened out of sharing, I promise myself & you to share it in early February with you plus opportunities for us to play together & exciting personal news too!
Even with all the videos, online concerts & singles I released last year, I know there is so much more to share for me and totally for you too! Can't wait to hear what you got cooking for 2015!
Sending my best to you - you heart-centered hottie...burn it up the way you do!!!
Love always,
Prediction for 2015:
Aloha shakas & filled sippy cups for all + Buddha-ful friends to share in the fun!
---
1/27 Tues 10am (PST) Caregivers Concert on YouTube
Morning musical TLC time for you
Plus can't wait to see y'all in person!
DATES in Southern Cali, Tampa/St. Pete, San Diego & 1st time in Indiana
---
How fun to see these State Farm Insurance employees get their groove on with "Standing as One" a song I co-wrote with Conneta Johnson. Enjoy their cute moves & lip-syncing to yours truly & more fab vocals by Harold Payne, Ali Handal, Gerald White & Daniel Nahmod.
---
TripleScoopMusic is the fab company that licenses all my latest music to photographers, videographers, & online businesses. It's easy to find the "perfect" music to enhance your videos, slideshows & multi-media presentations - so check them out to "up" your biz in 2015! You can even do a cool music video like the State Farm Insurance employees did in the video above :-)
---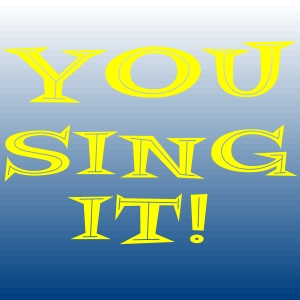 Lead sheet & band chart now available for my new song "Best Day Yet" plus more inspiring, positive songs for services, heart-centered events & gatherings. Karaoke/ performance tracks are included with every single sheet music order. Visit my online store & scroll to bottom to see song choices.
Here are two recent performances of my songs by beautiful fans & friends:
Power of Now by Melissa Phillipe
Would love to see your performances of my songs - feel free to post on facebook for all to enjoy :)